A collaborative 3 day online global event dedicated to inspiring and supporting climate action!
A collaborative 3 day online global event dedicated to inspiring and supporting climate action!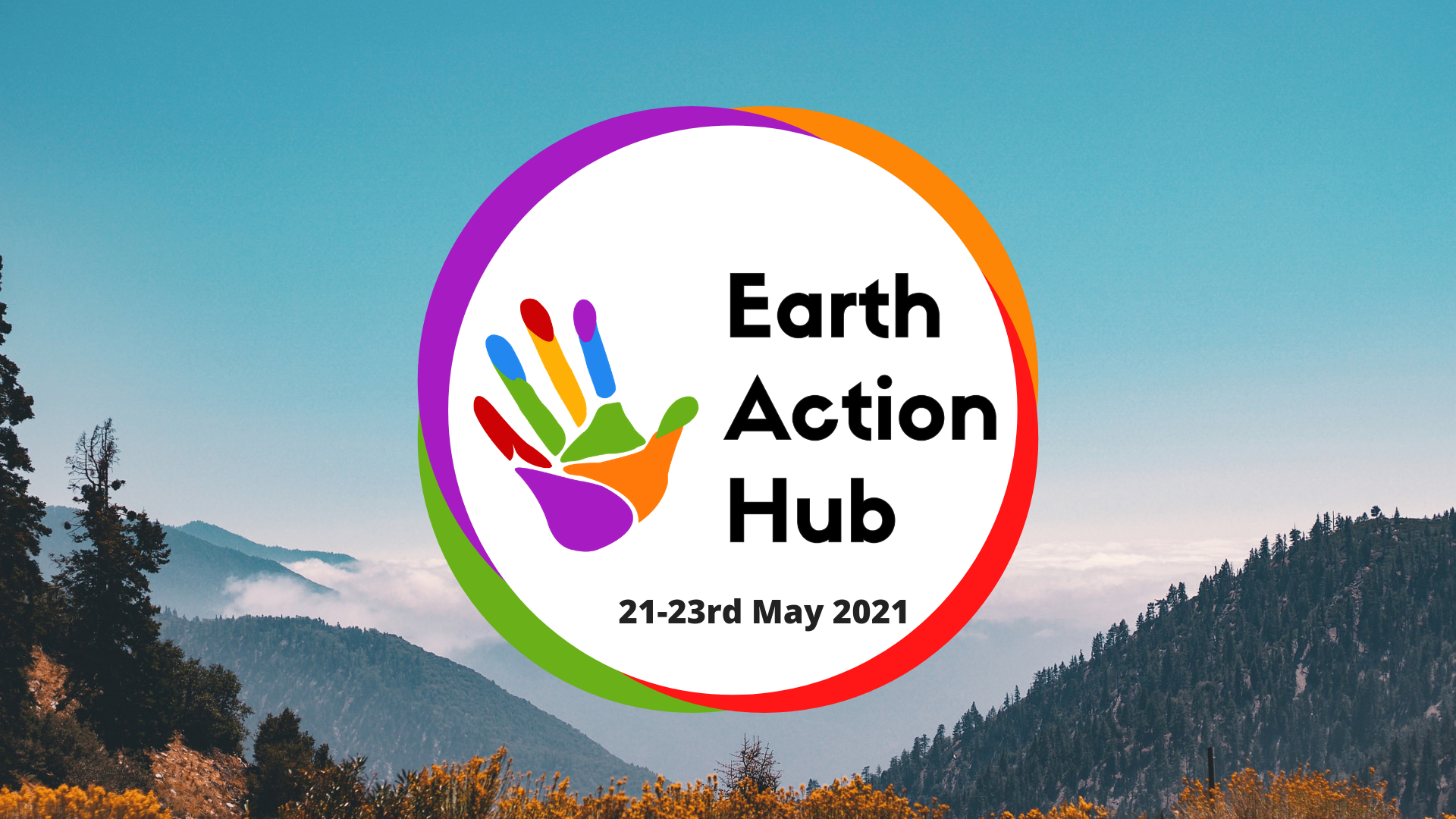 A SHORT SUMMARY OF OUR PROJECT
Earth Action Hub is a global youth-led project aimed to bridge the gap between generations, cultures, and the Global North and South. It is a global community where our collective power becomes tangible and where we are reminded that we are not alone in the fight to save our planet.
The Hub is now creating a virtual online platform for intergenerational and multi-cultural collaboration, communication and innovation for sustainability. The Hub will host virtual summits, webinars and networking events for its users - delivered with multiple world leading organisations.
The platform will be officially launched from 21-23rd May 2021 as part of our 3 day online event.
The project has gained global traction, with partnerships including Foundation for Environmental Education (FEE), Gaia Foundation, Force Weavers, Project Pressure, Peace Brigade UK, Parvati Foundation, UNICEF, Ulster University's Students Union, among many others.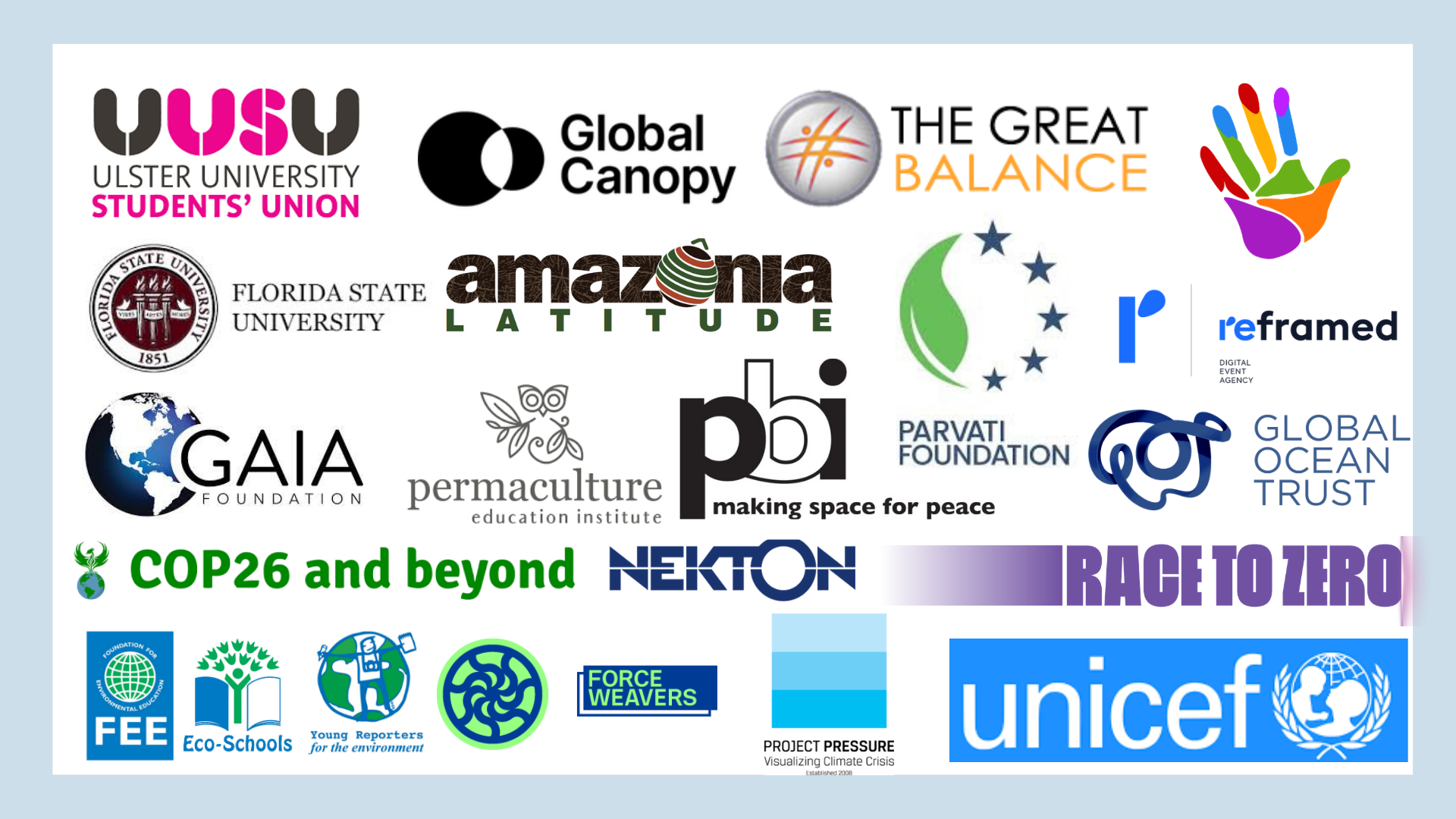 WHO WE ARE?
I am a final year Environmental Sciences student at Ulster University and I've virtually teamed up with 7 young professionals from Ireland, Brazil, UK, Germany, Denmark, Italy and New Zealand to help make this event a success! Read more about our stories here: www.earthactionhub.org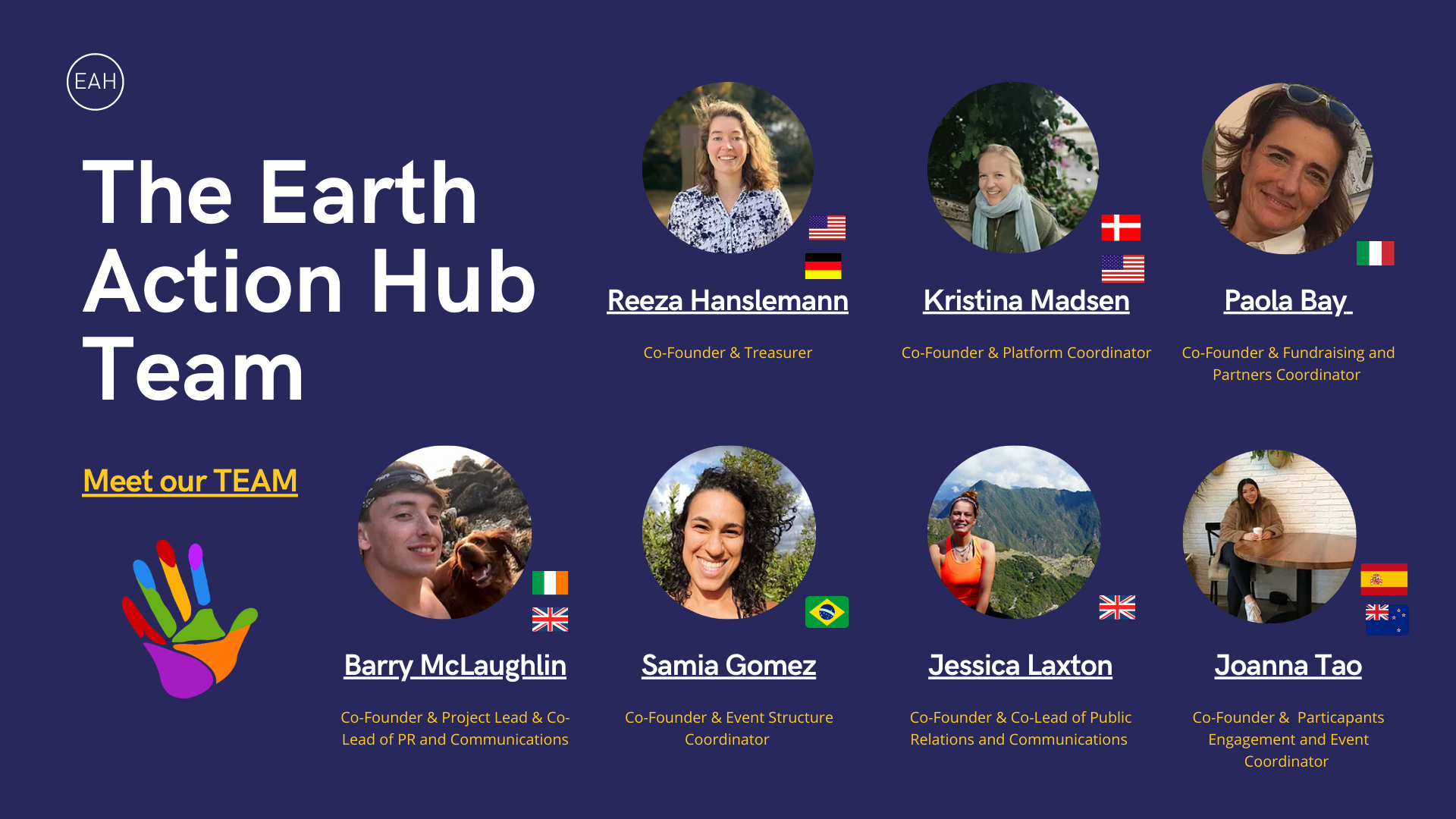 OUR STORY
The effects of global warming and climate change are undoubtedly already upon us, yet we trust that if we, the global community, choose to act now, our impact can change the future of the planet. Many people around the world are carrying out sustainable solutions to the challenges confronting our planet. We believe that united, we hold the power to make crucial changes for a secure and sustainable future. Earth Action Hub was founded for this very reason - to gather resources, combine talents and collectively take action against the dramatic consequences of climate change.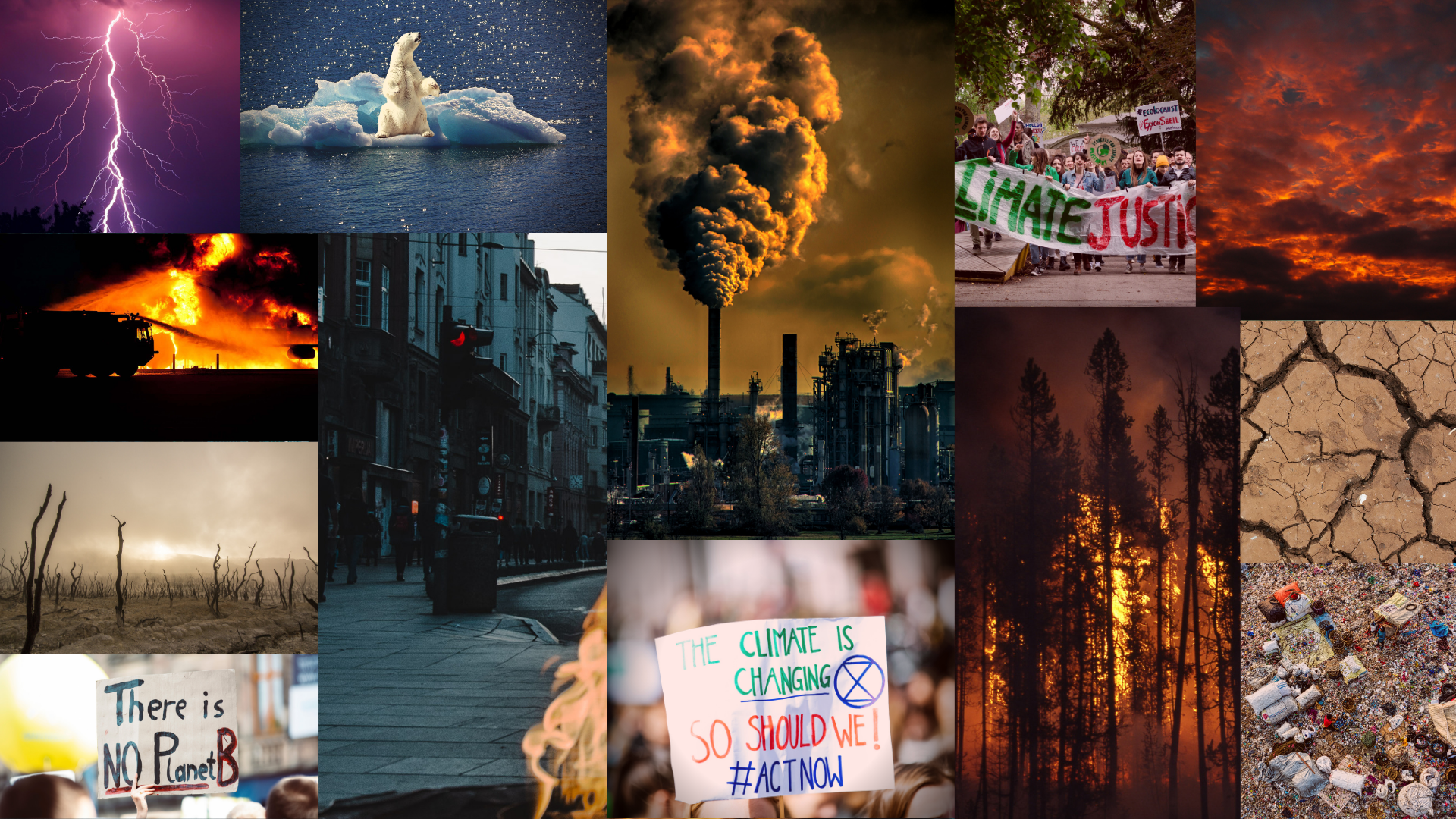 Earth Action Hub is a global youth-led project that provides young people with the knowledge, skills, and the support to inspire and empower them to combat climate change at the individual and community level. The driving forces behind this project are predominantly young people from across the world with a shared vision of bringing together and supporting individuals and their communities in taking global and collaborative climate action.
We recognize that the knowledge and energy to take action is found across all generations in all parts of the world. This is why Earth Action Hub will promote intergenerational and cross-cultural learning and cooperation, where both young and old support one another in implementing sustainable solutions. To achieve this, Earth Action Hub will host annual events. It will establish a permanent online meeting space connecting people and organizations with information, resources, and a global community of people focused on finding solutions to our planet's most pressing challenges.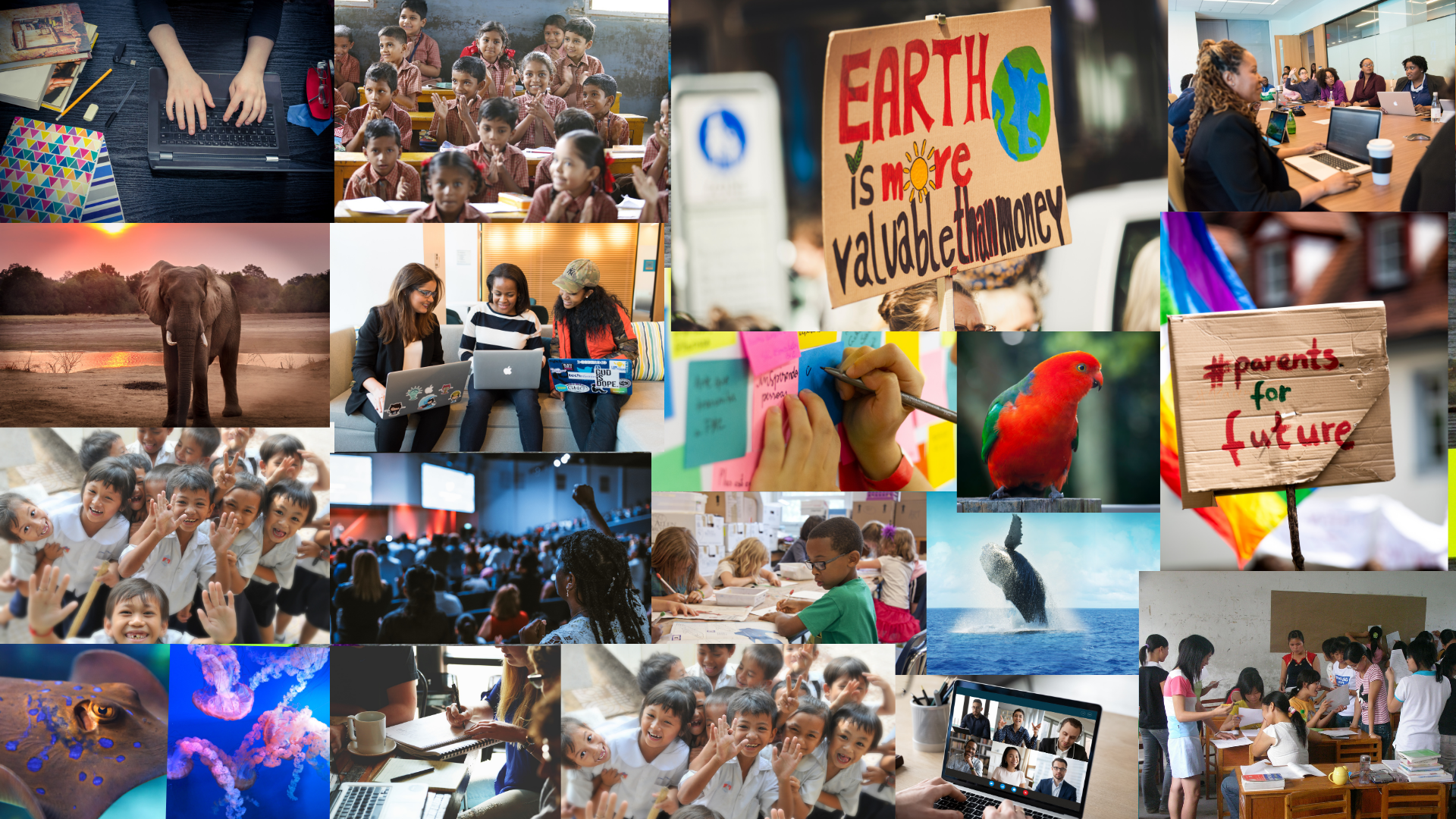 We strongly believe Earth Action Hub can bridge the gap between generations, the Global North and South, those with climate action experience and those who don't know where to begin in the face of climate change. Many climate events cater to people already actively engaged in the environmental movement. Yet, for many - especially young people - actively engaging in climate action can be overwhelming and confusing. Therefore, we feel that it is important for both the EAH Event and Platform to be geared towards inspiring all people to take powerful individual actions that contribute to a global movement and have a positive impact.
As such, Earth Action Hub will be an accessible, inclusive and diverse virtual space that is open to everyone wanting to learn, all without the environmental, financial or physical barriers of an in-person forum or organization. We are actively seeking to involve people from underrepresented communities, including indigenous communities and those most affected by climate change. Lastly, we want Earth Action Hub to be a place where individuals can learn from and support one another, regardless of age, ethnicity, location or experience in environmental movements. Through EAH, we will be able to take an in-depth look at the causes of in-action including the psychological, economic, and cultural barriers people might face - and discuss how to overcome these barriers!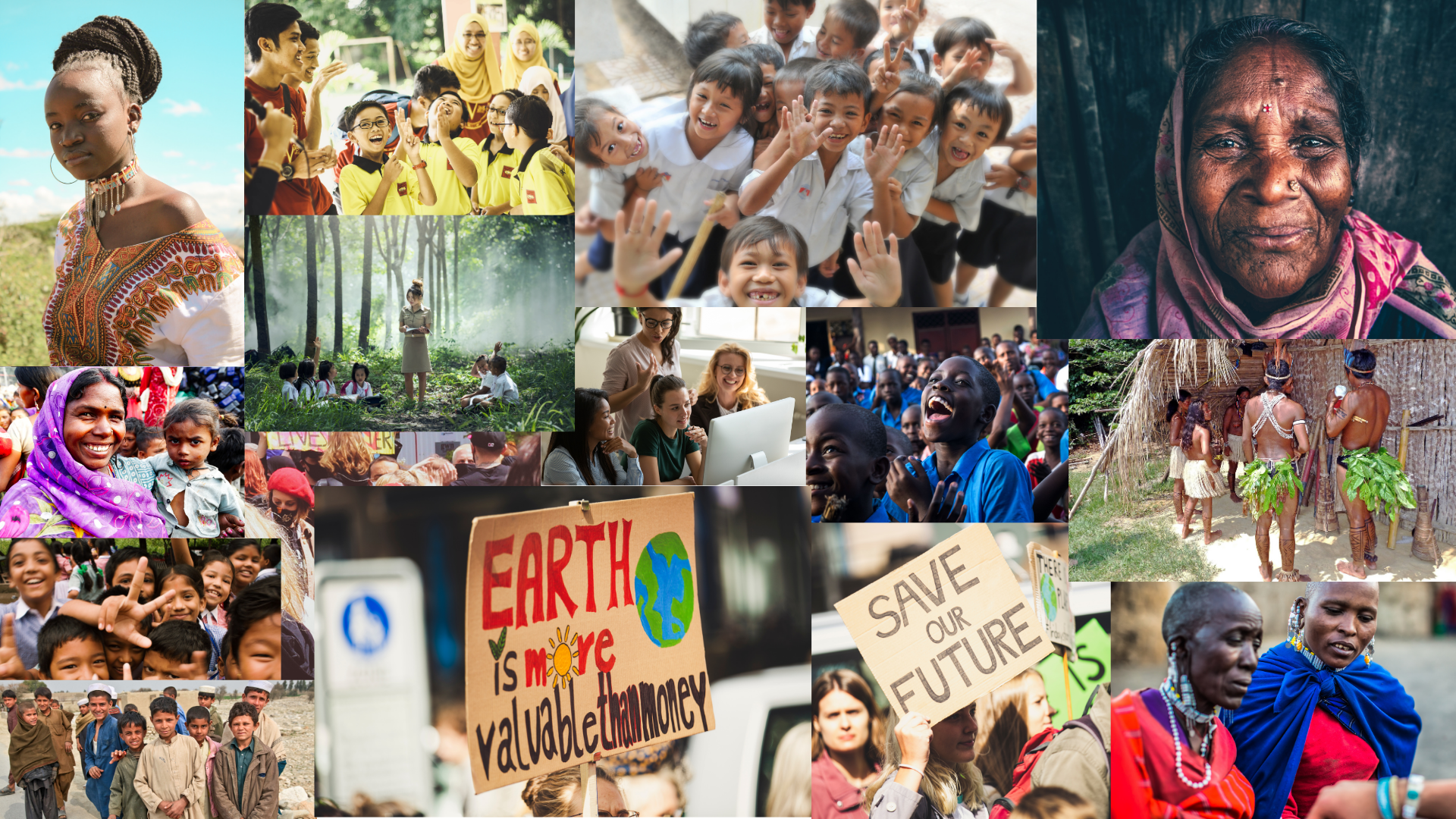 Our Goals
To provide an online space where everyone, especially youth, can learn about and develop actions and solutions that we can take to mitigate, adapt, and combat the negative consequences of climate change and the unsustainable exploitation of nature, at the individual, local, national, and international level.
To connect individuals and organizations to foster partnerships, networks, and friendships among people from all parts of the world with the shared goal of identifying solutions to climate change.
To compile and present reliable and accessible information about global warming and climate change to support informed action.
To build the capacity, confidence, and leadership skills of people, particularly youth, empowering them to take action on climate change and sustainable development.
To increase advocacy abilities, media literacy, and communication skills of people so they are able to effectively express information on climate change topics that will influence decision-makers and inspire civil society to take action.
To amplify the voices of underrepresented communities in the conversations and solutions around climate change.
Where will your donation go?   To Our online event: 
Your Donation will could help fund the development of our online platform to host the event! 
So far our 7 team members have been volunteering full time for months to help make this event a success! Many of our partner organisations, workshop coordinators and speakers are also all involved on voluntary basis. However, to help cover the administrative costs of hosting and creating the digital online platform, we need your support! Our current projected overhead costs are £8,000. And with your help, we can cover these costs and finance the long term sustainability of our virtual community! 
By donating you will: 
Help support a global community to collaborate and develop sustainable solutions for climate action!
Ensure that underrepresented communities, minority groups and indigenous voices are heard! 
Enable that climate education, leadership and advocacy training to be accessible to everyone! 
To empower our team to reach and support the youth in most need of our resources 
Support individuals and organisations to develop friendships and partnerships to mitigate, adapt and combat climate change. 
The very first Earth Action Hub event will take place from the 21st - 23rd of May, 2021 along with the launch of the online platform. Your donations will help make this a Success!
The event will include an opening session on Friday, 21st May, and a closing session on Sunday, 23rd May, with high-level keynote speakers such as education and climate experts, youth leaders and climate influencers.
Throughout the three days, there will be a number of virtual spaces which will serve different purposes, including high-level plenary sessions, interactive workshops, speed-networking, social/relaxation opportunities, and an exhibition hall - which participants will be able to join according to their interests and across all time zones.
A key aim is to make the event a positive, inspiring, and interactive experience. Keeping people engaged during an online event is a challenge we take seriously. All sessions will be concise, visually engaging, interactive, with tangible take-home actions. Throughout the event, participants will be encouraged to participate in climate action challenges - both online and offline. These activities will be collected and form part of the participants' individual action plans.
To ensure transparency, inclusivity, and accessibility, all sessions will be recorded and published on the EAH website. The opening and closing ceremonies will also be live-streamed through YouTube and Facebook. Sessions by keynote speakers will also be translated during live-streams. The recordings will be shared on the platform for public access and the outcomes of each session will be translated into different languages.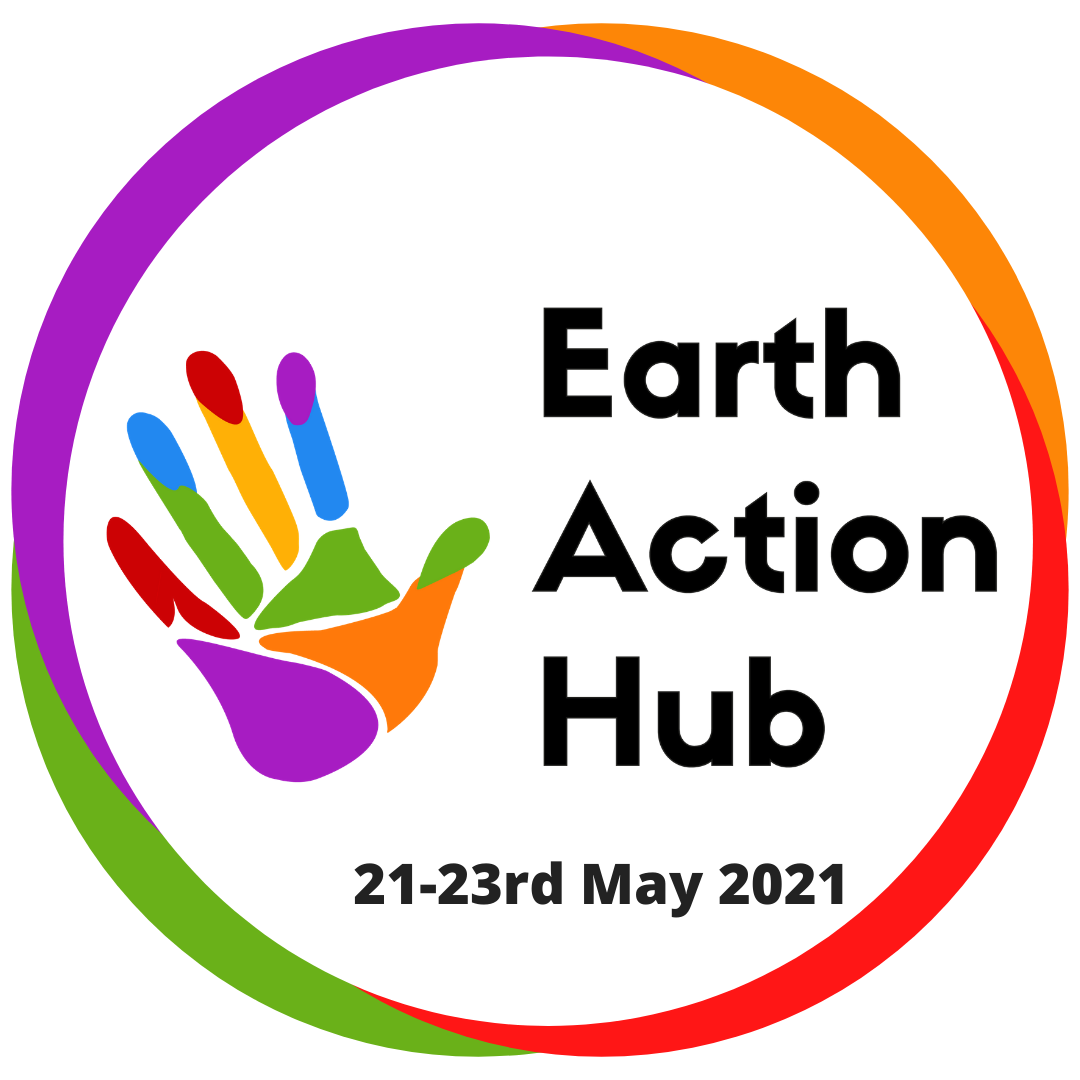 Find us here
Visit our Website at: www.earthactionhub.org
Socials: @EarthActionHub (Facebook, Instagram, LinkedIn, Twitter & Youtube)
Help us succeed!
You don't need to give money to help us succeed! Please share this project with anyone you think would support us – on Twitter, Facebook, LinkedIn, Instagram, telephone, email, etc.
And we know we said you don't need to give money to help us, but we'd love it if you did! Please sponsor us and help make this happen an amazing event! 

Thank you!